Here is what you'll learn from this Business White Paper:
How Web 2.0 and AJAX applications are stressing test tool systems and making testing more and more difficult.
Why assuring the quality, reliability, and performance of these "front end" applications is critical for businesses of all kinds.
What market and technical forces led to creation of eValid technology as an innovative answer to this problem.
How, with eValid, companies can use non-technical or novice testers for test creation and make big savings.
How evalid's approach makes scripting much faster, allowing companies to significantly reduce overall test cycle time.
How the revolutionary approach helps to accelerate, and simplify, web application performance testing for AJAX and Web 2.0.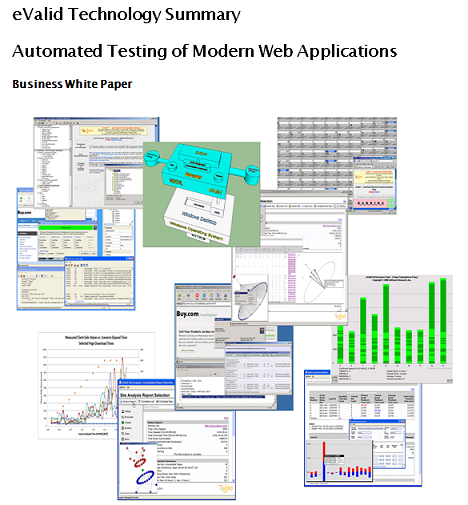 (Click For Larger Front Page Image)